Has sushi become a commodity?
April 12
When I was 17 years old, I worked for a small sushi chain. I never made the sushi, I never touched the rice, fish, nori, or any other ingredients. I served it from a fridge behind a counter. I was told all the sushi was made in the morning, then distributed to the 7 or so locations across Montreal. One day, I asked "who makes the sushi"? The owner responded "Nobody. It's made by a machine". I found this to be pretty amazing that someone invented a machine that makes sushi, and did it so well! Did it taste good? Not really; especially at 5:00 pm when the sushi was made at 7:00 am and was sitting in a fridge all day in a small plastic take-out container. Ok, so the business didn't really work out all that well, but to this day I am still intrigued by the sushi making skills of some invention. Today, I got my answer.
At the World Food and Beverage Expo in Tokyo, Japan, sushi machines were a big hit, especially the one from Suzumo. Watch this video to see how this works: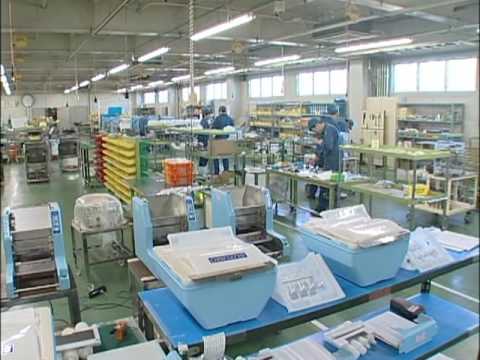 Taste aside, it's hard not to recognize this is a very innovative machine. It essentially standardizes sushi so consumers are guaranteed to get the same thing every time, and you don't have to a sushi chef in order to produce this. I'm no sushi chef, but if I had this machine, it would certainly make me look like one.
The wonderful movie, Jiro Dreams of Sushi, touches on an important subject towards the end of the film (note: this is not a spoiler). Sukiyabashi Jiro, the only sushi restaurant to be awarded the top honor of three Michelin Stars, is where we find Jiro Ono, popularly considered as the best sushi chef in the world, and his son, Yoshikazu. They briefly discuss how concerned they are with overfishing, specifically with tuna, and how they firmly believe that sushi is a delicacy, and should be treated as such. The 85 year old, Jiro, expresses "people don't consider it a special food anymore since it's available everywhere". It is really fair that people can eat sushi from a machine versus from someone who dedicated 75 years of his life (yes, Jiro started when he was 10)?
As we know in North America, it's not difficult to get sushi anymore. We can find sushi just as easily as we can find pizza these days. It's in our supermarkets, quick-service restaurants, and even in food trucks! We enjoy it on the go, at home, at the office, and as always in traditional Japanese restaurants. There are some who do it better than others, however, it's no secret we can find it pretty much anywhere.These days, it's too easy to get sushi.
So then this begs the question: is sushi a commodity?
What do you think?